Approvals for both people moving home and those remortgaging increased during the month.
The housing market showed signs of picking up in July with mortgage approvals soaring to a decade-high.
A total of 95,126 loans were agreed by the major high street banks during the month, the highest level since July 2009, according to UK Finance.
The increase was driven by all types of lending, with mortgage approvals for house purchase 16.4% higher than in July last year, while those for people remortgaging rose by 19.4%.
There was also a 12.7% year-on-year increase for other secured borrowing.
Total mortgage advances reached £26.1 billion in July, the highest level since March 2016.
Mark Harris, chief executive of mortgage broker SPF Private Clients, said: "It looks as though many borrowers are shaking off their indecision and getting on with things."
Why is this happening?
The buoyant house purchase figures suggest people are putting to one side the uncertainty caused by Brexit and returning to the property market.
Many people had previously put plans to move on hold until the terms on which the UK will leave the EU had become clearer, but anecdotal evidence from estate agents suggests they are now going ahead with purchases.
At the same time, the jump in the number of people remortgaging is likely to reflect the current high levels of competition between lenders as they fight over a smaller pool of business.
The figures are particularly positive as the property market typically experiences a slowdown during the summer months.
image: https://st.zoocdn.com/zoopla_static_cms_content_cms_document_assets_(645464).jpeg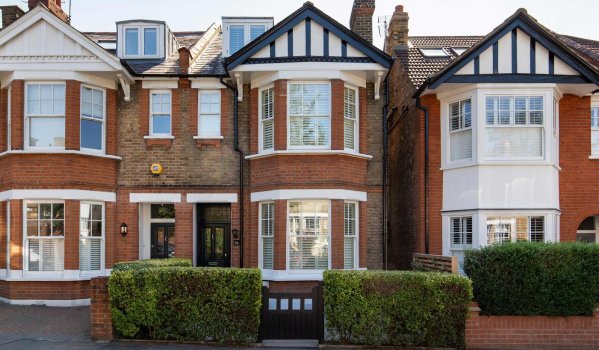 Who does it affect?
Evidence that housing market activity may be picking up again is good news for anyone who wants to buy or sell a home.
The prevailing low level of transactions has created a vicious circle in which the lack of stock on the market had dissuaded existing homeowners from moving, exacerbating the shortage of properties for sale.
Not only would a return of buyers to the market make it easier to sell a home, but it should also in turn lead to more properties being put up for sale, increasing choice for prospective buyers.
The rise in remortgaging numbers is also good news, as it suggests banks and building societies may have loosened their lending criteria somewhat.
What's the background?
While July's lending figures are cheering news, property commentators cautioned against reading too much into them.
Jeremy Leaf, former RICS residential chairman, said while they showed resilience among serious buyers who were willing to put Brexit concerns aside, they did not represent a summer bounce.
He added: "Looking forward, we are certainly seeing a little more optimism which will undoubtedly improve if the prospects for a deal pick up or even if negotiations are concluded one way or the other."
Hansen Lu, property economist at Capital Economics, was also cautious.
He said: "The rise in mortgage approvals published by UK Finance should be interpreted with care. It probably reflects lenders competing for market share, rather than a market-wide recovery in lending."
Top 3 takeaways
The housing market showed signs of picking up in July with mortgage approvals soaring to a decade-high

A total of 95,126 loans were agreed by the major high street banks during the month, the highest level since July 2009

The increase was driven by all types of lending, with mortgage approvals for house purchase 16.4% higher than in July last year, while those for people remortgaging rose by 19.4%